Lodging Search




Photo Gallery
Events
[an error occurred while processing this directive]




id You Know?

The Gazebo in Niagara-on-the-Lake was featured in a scene from The Dead Zone (1983), which starred Christopher Walken & Martin Sheen.







THE SWINTON COTTAGE
309 Victoria St. 259
Niagara on the Lake
Ontario, Canada
L0S 1J0

Host(s): Michael Reigber & Luisa Mastrangelo

Ph. 416-459-2849 or 416-231-4646
Email Us

Website
General Description

The quaint Swinton Cottage (circa 1890) is the perfect place for a romantic getaway or a memorable family retreat. Located in the oldest section of Niagara-on-the-Lake, this century old home is only a 2 minute stroll to the downtown Queen Street area, waterfront and golf course. It has been lovingly restored and features all the original charm with all the modern amenities.

This cottage will sleep up to 7 persons and features two queen beds, and two sofa beds. Two bedrooms are located on the main floor and the third bedroom is on the second floor. Each floor has a full 4-piece bathroom.

Amenities include natural gas heating and central air conditioning, fireplace, two TV's with upgraded cable package, DVD player, CD sound system, library of old books, laundry facilities, gas barbeque, linens and towels, wireless internet.


Property Details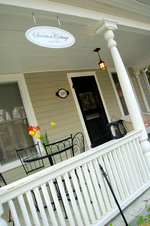 Front Porch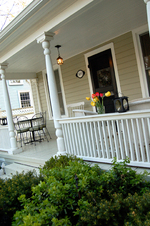 Front Porch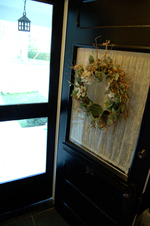 Front Door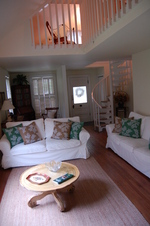 Living Room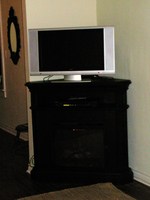 Fireplace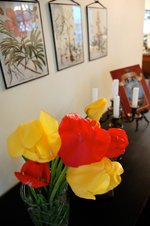 Living Room