Queenston Heights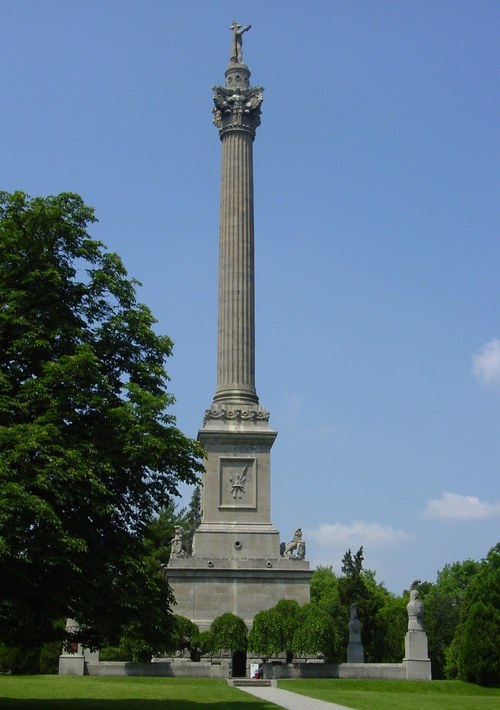 Queenston Heights

Located a short distance from Niagara-on-the-Lake the village of Queenston was first settled in the 1770 by United Empire Loyalists. The village lay at the mouth of the Niagara River gorge, and consisted of a stone barracks and and few scattered farmhouses and homes.

The largest battle in the 1812 war was the battle at Queenston Heights. It was a decisive battle, despite the result being mainly in part to a poorly managed American Campaign who were unable to get the bulk of their invasion forces across the Niagara River. British reinforcements were able to arrive forcing the Americans who made it across the river to surrender.

Unfortunately, during the battle at Queenston Heights, General Sir Isaac Brock was struck by a bullet and killed. In 1824, a monument was erected to commemorate this battle as well as the death of Brock.

In nearby St. Catharines, one of Canada's most progressive universities, Brock University, is named of the fallen General.





Return To History


---

The content of our business and attraction directory appears by courtesy and
generous assistance of the lodging owners of this website. Please view our
Niagara-on-the-Lake Business and Attraction directory author credits page




Featured Lodgings

THE MARTIN HOUSE



Large guest suites with two bedrooms in a tranquil garden setting



HIEBERT'S GUEST HOUSE



Come as guests - leave as friends.



COPPER DREAMS
BED AND BREAKFAST



History, Modernism, Invigoration and Relaxation, in the Heart of the Old Town



ABAGALES VICTORIAN HOT TUB AND SUITES



GORGEOUS ROOMS TONS OF AMENITIES IDEAL LOCATION INCLUDING HOT BREAKFAST BEST RATES BOOK FROM INNKEEPER



SERENDIPITY B AND B



At Serendipity you may arrive as a guest but you will leave as Family!!