Visit Niagara Falls!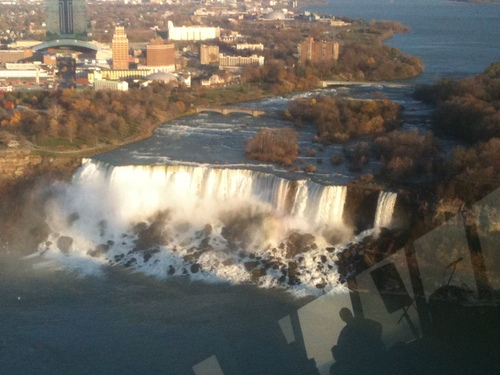 Niagara Falls is a must-see on your trip to Niagara-on-the-Lake. Enjoy a scenic drive down the Niagara Parkway. It will wind alongside the picturesque Niagara River as you head south through Queenston Heights, past the Sir Adam Beck hydro generation plant, past the Butterfly Conservatory in Niagara Falls and along the tourism district to the world famous Falls.

As a visual landmark as to where to go, simply look for the Skylon Tower which was erected to stand right above the Falls. Bring a rain jacket if you plan to walk to the observation area right by the Horseshoe Falls - it gets pretty misty there almost to the point of feeling like rain. Ladies you have been forewarned!





Return To Things to do


---

The content of our business and attraction directory appears by courtesy and
generous assistance of the lodging owners of this website. Please view our
Niagara-on-the-Lake Business and Attraction directory author credits page




Featured Lodgings

KING STREET COTTAGE



quaint, cozy and close to it all



BERNARD GRAY HALL
BED AND BREAKFAST



Walk to theatres, shops, and dining, one block from Prince of Wales Hotel



PIANO HOUSE



make your own music in this historic home



THE SWINTON COTTAGE



The best location for your Niagara-on-the-Lake vacation!



BRASS BELL



Come aboard and enjoy true hospitality.